Dr Angela Raffle BSc (Hons) MBChB FFPH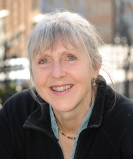 Angela is a practising Consultant in Public Health working for NHS Bristol, with one session per week of her time seconded to the National Screening Programmes. She has worked in cervical screening since 1985, has been Public Health Lead for the cancer screening programmes for the population in and around Bristol for many years, and has participated nationally in policy making and programme management for a range of screening issues.
Her published research on cervical screening has helped document the diverse consequences of screening including the problem over over-detection, and the need for balanced information so that participants can make their own mind up about whether to accept an invitation for screening.
Together with Muir Gray, former Programme Director of the National Screening Programmes, she is co-author of a highly accessible textbook "Screening; Evidence and Practice" Raffle and Gray, Oxford University Press, 2007.